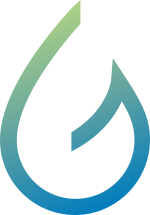 THE COMPANY
Galilee Energy Limited (Galilee) is a Brisbane based oil and gas exploration company committed to maturing coal seam gas Reserves from its 100% owned exploration permits in Queensland, with primary focus on its flagship Glenaras Gas Project strategically located in western Queensland's Galilee Basin.

Pathway to Multi-TCF Gas Development
Updated strategy to facilitate transformational value uplift and progress Galilee towards
becoming a multi-TCF gas development company.

Massive Resource
One of the largest uncontracted resource positions on the east coast of Australia (1C: 308 PJ, 2C: 2,508 PJ, 3C: 5,314 PJ).

Significant
Structural
Tailwinds
Increasing demand for gas as the world transitions to renewable and low carbon footprint
energy alternatives.

Number
of Upside
Opportunities
Low salinity water, produced as a bi-product of gas production, to be used for irrigation, delivering high value crop yields and increasing land value.

New, Deeply
Experienced
Management
Team
Internationally recognised expert in coal seam gas exploration and development, David Casey, appointed as Managing Director from December 2021. 

Transition
to a lower carbon
future
Well positioned for the transition to lower carbon future with multiple initiatives currently being assessed, including solar power, hydrogen, carbon capture and storage technology.
Level 6,
167 Eagle Street,
Brisbane QLD 4000
GPO Box 1944, Brisbane
QLD 4001